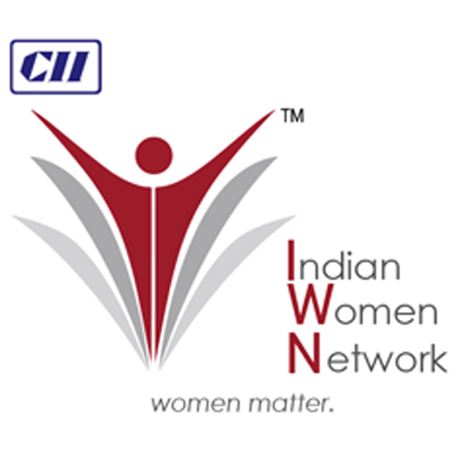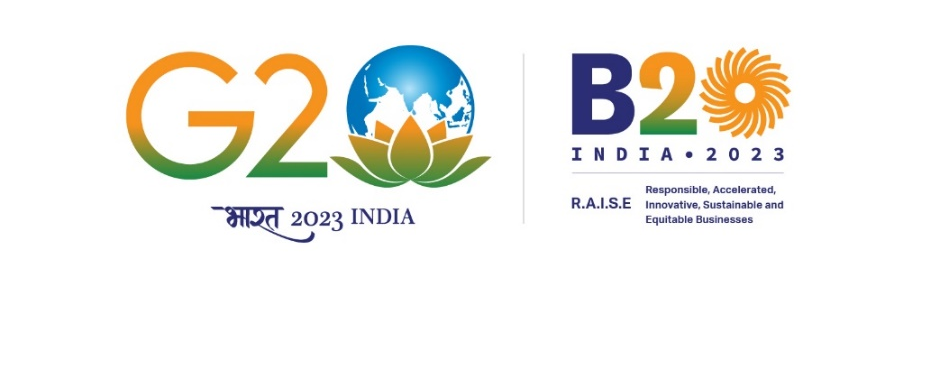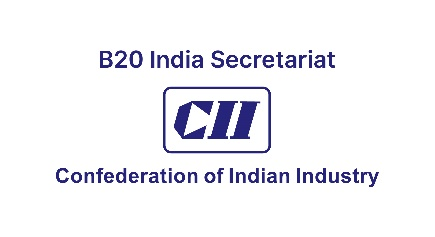 CII-IWN National Conference on
Women Empowerment:
Engendering B20
13 TH APRIL,2023
New Delhi, India
Women account for 48% of India's population, but have not been equal beneficiaries of the country's economic growth. India slipped to the 112th spot (from its 108th position in 2018) in the World Economic Forum's Global Gender Gap Index 2020 which covered 153 economies. Only one-quarter of women compared with 82% of men, engage actively in the labour market - one of the lowest participation rates in the world. Women account for 14% of leadership roles and 30% of professional and technical workers. Female political representation remains a concern too: 14.4% of the parliament and 23% of the cabinet.
The ongoing COVID 19 pandemic has also served to accentuate the problem.
In 2013, CII launched the Indian Women Network (IWN) with a vision of co-creatingecosystems that enable women to live up to their full economic potential. Through advocacy, knowledge creation and on-ground interventions, IWN strives to promote equal opportunities for women to participate, grow and flourish in the Indian economy. With presence in 16 States, 8 Zones and 1 Union Territory across India, IWN actively engage its members on leadership, wellbeing, gender diversity, mentorship &networking.
IWN works towards enabling women to become better professionals and achievers in their respective fields through initiatives and activities to facilitate a supportive network; a platform to learn and exchange ideas and an avenue to network and grow. This is supplemented by exposing women to new opportunities presented by the ecosystem with the objective of inclusion and growth of women in the workforce and in enhancing their contribution to the progress of India.
IWN is spread around the country; in the cities of Delhi, Chandigarh, Rajasthan, Assam, West Bengal, Jharkhand, Bihar, Goa, Gujarat, Madhya Pradesh, Maharashtra, Aurangabad, Pune, Kolhapur, Indore, Andhra Pradesh, Telangana, Karnataka, Kerala, Puducherry, Tamil Nadu, Coimbatore, Salem and Erode.
With 9 active chapters across Southern States, IWN is actively engaging its members across policy advocacy, leadership, wellbeing, gender diversity, mentorship and networking. IWN works to ensure that women are an intrinsic & equitable partners in the workforce through initiatives that will have an impact on their lives, livelihood and in getting growth back. In line with the CII's theme for its 125th year, 'Building India for the New World', IWN pledges to build an inclusive, sustainable and a balanced nation by instilling gender parity across all forms of economic participation.
About 'Engendering B20'
The CII National Committee on Women Empowerment and CII Indian Women Network (IWN) spearheads action and advocacy the Government of India and Industry towards co-creating an ecosystem where women can achieve their full economic potential.
The CII IWN Annual Summit on Women Empowerment is being organized as a B20 official event with the theme of "Engendering B20" on 13th April in New Delhi
With increasing commitment and conversations around inclusion and women empowerment, we are now primed to look at the strategic opportunities that are offered by the ecosystem and design a roadmap for equitable development.
The Annual Summit on Women Empowerment will focus on the following issues and how they offer opportunities for inclusion of women
 Future of Work & Skilling
 Gender Diverse MSMEs
 Financial Inclusion & Economic Empowerment
 Energy transition
 Digital Transformation
The Confederation of Indian Industry (CII) works to create and sustain an environment conducive to the development of India, partnering industry, Government and civil society, through advisory and consultative processes.
For 125 years, CII has been working on shaping India's development journey and, this year, more than ever before, it will continue to proactively transform Indian industry's engagement in national development.
CII is a non-government, not-for-profit, industry-led and industry-managed organization, with about 9100 members from the private as well as public sectors, including SMEs and MNCs, and an indirect membership of over 300,000 enterprises from 288 national and regional sectoral industry bodies.
CII charts change by working closely with Government on policy issues, interfacing with thought leaders, and enhancing efficiency, competitiveness and business opportunities for industry through a range of specialized services and strategic global linkages. It also provides a platform for consensus-building and networking on key issues.
Extending its agenda beyond business, CII assists industry to identify and execute corporate citizenship programmes. Partnerships with civil society organizations carry forward corporate initiatives for integrated and inclusive development across diverse domains including affirmative action, livelihoods, diversity management, skill development, empowerment of women, and sustainable development, to name a few.
With the Theme for 2020-21 as Building India for a New World: Lives, Livelihood, Growth, CII will work with Government and industry to bring back growth to the economy and mitigate the enormous human cost of the pandemic by protecting jobs and livelihoods. With 68 offices, including 9 Centres of Excellence, in India, and 11 overseas offices in Australia, China, Egypt, France, Germany, Indonesia, Singapore, South Africa, UAE, UK, and USA, as well as institutional partnerships with 394 counterpart organizations in 133 countries, CII serves as a reference point for Indian industry and the international business community.
Mark your Calendar
Agenda
Setting the context
10.00am - 10.15am
Gender Diverse MSME's
Session Introduced by
Ms Puunam Kaushik,
Immediate Past Chair, CII IWN Gujarat
Conversation moderated by
Lavanya Jayaram,
Executive Director, AVPN
10.15am - 11.30am
Tea Break
11.30am - 11.45am
Energy Transition: An opportunity to act upon
Session Introduced by
Ms Rhea Mazumdar Singhal
Chairperson, Northern Region CII IWN
Conversation moderated by
Ms Seema Arora
Deputy Director General, Confederation of Indian Industry
11.45am - 01.00pm
Introduction to IWIN Talks
02.00pm - 02.05pm
Financial Inclusion for Economic Empowerment of women
Session Introduced by
Lakshmi Mukkavalli,
Chairperson Southern Region, CII IWN
Conversation moderated by:
Jithesh PV,
Head of FinTech Partnerships, Federal Bank
02.05pm - 03.15pm
Capitalizing on opportunities: focusing on skilling and building an accessible digital economy
03.15pm - 04.30pm
Session Introduced by
Sriranjini Joshi
Chairperson, IWN West Bengal
Conversation moderated by
Rumjhum Chatterjee,
Co-Chairperson CII National Committee on CSR, Co-Founder Infra Vision Foundation.
Closing Remarks
04.30pm - 04.35pm
Shivani Kumar
Consultant
CII Gurugram Office Confederation of Indian Industry Prof. Lord SK Bhattacharyya Centre 249-F, Phase IV, Udyog Vihar India - 122015, Haryana, Gurugram
Phone - 4014060-67
Fax - 91,124,4014080
Email - shivani.kumar@cii.in
Neha Khanna
Deputy Director
CII Gurugram Office Confederation of Indian Industry Prof. Lord SK Bhattacharyya Centre 249-F, Phase IV, Udyog Vihar India - 122015, Haryana, Gurugram
Phone - 4014060-67
Fax - 91,124,4014080
Email - neha.khanna@cii.in