About Us
Our story – In 2013, the Confederation of Indian Industry (CII) launched the Indian Women Network (IWN) – with the vision of becoming the largest network for career women. The thought behind the formation of IWN was that career women require a structured network to meet like-minded women to discuss and overcome challenges that they might be facing at the workplace. IWN works towards enabling women to become better professionals and achievers in their respective fields through initiatives and activities.
Vision – To be the largest network of career women for promoting women participation, growth and leadership in the workplace
Mission – To co-create ecosystems that enable women to live up to their full economic potential
Our Reach
Spread of IWN :
North : Delhi, Chandigarh, Rajasthan
North East : Assam
East : West Bengal, Jharkhand, Bihar,Odisha
West : Goa, Gujarat, Madhya Pradesh, Maharashtra, Aurangabad Zone, Pune Zone, Kolhapur Zone, Indore Zone
South : Andhra Pradesh, Telangana, Karnataka, Kerala, Puducherry, Tamil Nadu, Coimbatore Zone, Salem & Erode Zone
National
Chairperson
Smita Agarwal is a Director and the Chief Financial Officer of PTC Industries Limited, a manufacturer of critical and super-critical metal components for aerospace, defence and industrial applications. PTC Industries Limited has been listed as one of 16 Hidden Gems of the country by Forbes India magazine. PTC has also been awarded the Special Award for MSMEs by TIME India magazine and won the CII Industrial Innovation Awards 2018 for the most innovative manufacturing company in the medium segment. Smita is a Chartered Accountant and has worked with PricewaterhouseCoopers at their New Delhi and London offices. She has also completed her Diploma in Information Systems Audit from ICAI and attended various management programs both nationally and internationally.
Smita is a founding member of e.Soft Technologies Limited, a software development and business process consultancy company with offices in New York, Mumbai and Lucknow. She is a partner in M/s S Vaish & Co. which has a long and impressive history of accounting and consulting excellence. She was the winner of the 2017 Women Achiever Awards by LMA in the Corporate category. She was also recognised by NITI Aayog as one of the top 60 women entrepreneurs in the country at their Women Transforming India Awards 2018.
Smita Agarwal
Chairperson, CII National Committee for Women Empowerment & Indian Women Network
Director & CFO at PTC Industries
Smita has been associated with CII in many roles and is the Immediate Past National Chairperson of CII Young Indians. During her tenure as National Chairperson, her work was commended by the Honourable Prime Minister, Shri Narendra Modi for the impact created by CII Young Indians through their programs and community initiatives. She has served as Chairperson for the CII Yi Lucknow Chapter and is also a member of the CII UP State Council.
Smita loves travel and reading. She, and her husband, Sachin are most passionate about two things – their work and their two sons, Satvik and Soham.
Secretariat
Contact Details

Ms Seema Arora
Deputy Director-General
Confederation of Indian Industry
Tel : 91-11-41502301 / 02

Ms Shivani Kumar
IWN National
shivani.kumar@cii.in
+91- 0124-4014060-67
---
Past Chairperson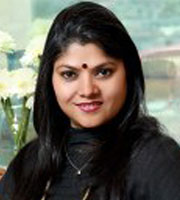 Ms Vaishali Nigam Sinha
Past Chairperson, CII National Committee on Women Empowerment and IWN
Chief CSR, Communications and Sustainability Officer ReNew Power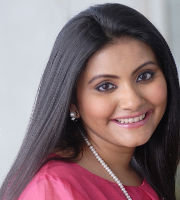 Ms Bhairavi Jani
Past Chairperson, CII National Committee on Women Empowerment & IWN
Executive Director, SCA Group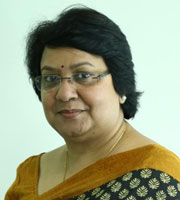 Ms Rumjhum Chatterjee
Past Chairperson, CII Indian Women Network (IWN) & Women Empowerment National Committee
Group Managing Director & Head – Human Capital, Feedback Infra Private Limited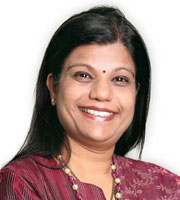 Ms Suchitra K. Ella
Past Chairperson, CII Indian Women Network (IWN) & Women Empowerment National Committee
Co-Founder & Joint Managing Director, Bharat Biotech International Ltd.