About Us
Our story – In 2013, the Confederation of Indian Industry (CII) launched the Indian Women Network (IWN) – with the vision of becoming the largest network for career women. The thought behind the formation of IWN was that career women require a structured network to meet like-minded women to discuss and overcome challenges that they might be facing at the workplace. IWN works towards enabling women to become better professionals and achievers in their respective fields through initiatives and activities.
Vision – To be the largest network of career women for promoting women participation, growth and leadership in the workplace
Mission – To co-create ecosystems that enable women to live up to their full economic potential
Our Reach
Spread of IWN :
North : Delhi, Chandigarh, Rajasthan
North East : Assam
East : West Bengal, Jharkhand, Bihar
West : Goa, Gujarat, Madhya Pradesh, Maharashtra, Aurangabad Zone, Pune Zone, Kolhapur Zone, Indore Zone
South : Andhra Pradesh, Telangana, Karnataka, Kerala, Puducherry, Tamil Nadu, Coimbatore Zone, Salem & Erode Zone
National
Chairperson
Ms Vaishali Nigam Sinha is the Chief Sustainability, CSR and Communication Officer at ReNew Power, which is India's largest renewable energy IPP (Independent Power Producer). Under the ambit of ReNew India Initiative (RII), Ms Vaishali drives the company's engagement, corporate social responsibility (CSR) and sustainability initiatives.
A strong advocate of equal participation of women in economic activities, Ms Vaishali is also passionate about climate change, women's entrepreneurship and leadership. She has been a speaker at international forums like the California Governor's Global Climate Action Summit, Clinton Global Initiative and United Nations Global Compact Network. She is a President's invitee to Columbia World Projects – a high-level forum at Columbia University created to tackle major global challenges. She also serves on the President's Advisory Council at Wellesley College.
Ms Vaishali is deeply engaged with industry bodies, think tanks and educational institutions. She is a member of the Governing Council of the UN Global Compact Network, India (GCNI) and Chairperson of their Gender Committee; Member of the Steering Committee of CII Foundation Woman Exemplar Program; Chairs the CII Northern Region Committee on CSR and Affirmative Action and the CII Task Force on Making NCR Less Polluted and is on the Advisory Council of the CII-ITC Centre of Excellence for Sustainable Development.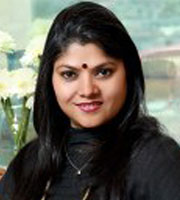 Ms Vaishali Nigam Sinha,
Chairperson, CII National Committee
on Women Empowerment and IWN & Chief CSR, Communications and Sustainability Officer ReNew Power
Ms Vaishali is on the Columbia Global Center's Mumbai Advisory Board and a member of the Governing Council of the Vedica Scholars Programme For Women. She also serves on the Advisory Committee of Centre of Excellence for Research on Clean Air (CERCA) at the Indian Institute of Technology, Delhi. Ms Vaishali is a recipient of the CSR Leadership Award 2015 at the National Awards for Excellence in CSR and Sustainability; and is a jury member of India Impact CSR – Business Awards (IICBA) 2017 that recognizes and awards grassroots NGOs and innovators. She was also a National Finalist at the NITI Aayog Women Transforming India Awards 2018, amongst the top of women from across India.
Ms Vaishali has a Masters' in Public Policy from Columbia University's School of International and Public Affairs, where she was an American Association of University Women (AAUW) scholar. She is currently pursuing the Owners and Presidents Management Program at Harvard Business School. After a decade on Wall Street and then London as an investment banker, she returned to India, where after several years in banking, she is now a social entrepreneur.
---
Co-Chairperson
Ms. T. Sarita Reddy is a leading businesswoman and industrialist who is currently the Managing Director of Gayatri Sugars, an integrated sugar manufacturing company, with auxiliary units such as a distillery and co-gen power plant. Under her leadership, the company has achieved high levels of efficiency in sugar extraction and has received several awards from SISSTA (South India Sugar cane and Sugar Technologists Association).
She has also served as President of the Telangana Sugar Mills Association for the last 10 years, and was awarded "Industry Excellence Award" by Sugar Technologists Association of India (STAI) in 2017. She was the President of Indian Sugar Mills Association (ISMA) for the year 2016-17 where she steered the industry (over 500 sugar mills) forward in very trying times.
Apart from her role in the sugar industry, she is a Director of Park Hyatt Hyderabad, an iconic 5-Star Deluxe Hotel, where she overseas operations.
She has also served as a member of the National Council of the CII (Confederation of Indian Industry) for the past 3 years and has contributed extensively in various interactions with industry and government bodies for policymaking and implementation.
Ms. T. Sarita Reddy, Co-Chairperson,
CII IWN & Managing Director, Gayatri Sugars
She is currently serving as Co-chair of SKILL INDIA – a program started by the Prime Minister of India. She is also serving a member of Task Force on Sugar and Ethanol.
She is the author of a coffee table art book called Tirumala – Tirupati and is also a Managing Trustee of an NGO called HELP that does some social work in the state of Telangana.
She has also attended executive education for the last three years at Harvard Business School, an intellectually stimulating experience that involves interacting with members from all around the globe.
Her Hobbies include travelling, scuba diving, trekking and solving sudoku in addition to always being ready to learn and improve in every sphere of her life.
Secretariat
Contact Details

Ms Seema Arora
Deputy Director-General
Confederation of Indian Industry
Tel : 91-11-41502301 / 02

Ms Shivani Kumar, IWN National
shivani.kumar@cii.in
+91- 0124-4014060-67
---
Past Chairperson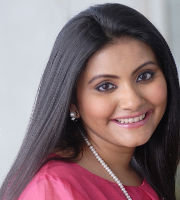 Ms Bhairavi Jani, Past Chairperson, CII National Committee on Women Empowerment & IWN & Executive Director, SCA Group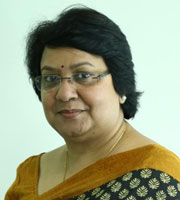 Ms Rumjhum Chatterjee, Past Chairperson, CII Indian Women Network (IWN) & Women Empowerment National Committee & Group Managing Director & Head – Human Capital, Feedback Infra Private Limited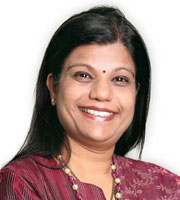 Ms Suchitra K. Ella, Past Chairperson, CII Indian Women Network (IWN) & Women Empowerment National Committee & Co-Founder & Joint Managing Director, Bharat Biotech International Ltd.